Outdoor Design Services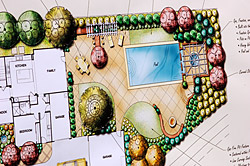 What people see on the outside defines almost everything about the entirety of your home and your taste. Incidentally, our outdoor design services are offered to create lasting impression. We have been transforming ordinary-looking Sussex backyards into beautiful yards for more than two decades. Our expertise is not only due to this long experience, but also to the undying passion that everyone in our team shares. And property owners like you can take advantage of this passion so your dream paradise can be created out of untamed land.
Imaginative and Creative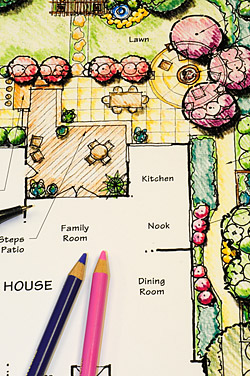 We make sure that every detail is perfect and flawless. Retaining walls are not only built with integrity, but also with style. Decks and woodworks are not only durable, but are also warm and cozy. Driveways are not only resistant to heavy traffic, but also contribute to the outdoors' overall design. Even walkways, steps, and stairs do not just lead the way, but they also create lovely focal points.
Also imagine water features that don't simply break the monotony, but also cool down the otherwise warm ambiance. This is of great importance especially for landscape features like outdoor kitchens with BBQ and pizza ovens. Of course, there's the lighting system that will not only prolong outdoor entertainment but also offer an amusing display of lights. And let's not forget the softscape that does not just give life to the landscape, but also adds natural beauty to it. But beauty is such a very subjective term. Please see our Portfolio and discover how Frankfurth Landscaping achieves it. All these mentioned outdoor design services and more are well-documented for our potential clients like you.
First-rate Creations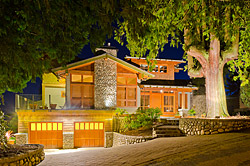 What's beauty if it's short-lived? That's why in our company, we prioritize the quality of our every creation. Besides beautiful outdoor designs, you are rest assured that every detail of the landscape is made with the highest quality of materials and the best craftsmanship.
For instance, hardscape elements like driveways, walkways, and retaining walls are typically constructed out of the finest pavers. We believe that they are becoming more and more popular as more people realize their benefits over sub-par choices. If using wood, like in the case of decks, we ensure that the wood is properly treated and hard-wearing. The decades we have spent in this industry had helped us make healthy connections with like-minded companies. Rest assured that materials recommended for the outdoor design services are the best in the market. With top-rate craftsmanship and inventive designs, you sure can have the exact real-world version of your dream paradise at home.
Experience Equals Reputation
Experience is irreplaceable. It cannot be bought; it can never be gained through a crash course. It takes years, and those years are not always filled with fun times. Our company has seen the worst and seen the best in the outdoor design services market. With over 20 years in the business, we've perfected our system, leading to our clean reputation and unfailing trust from past and present clients.
Frankfurth Landscaping is proud to be considered as the premier company in Wisconsin for outdoor design services and related products. We love what we do and spread this beaming passion with our clients through well-thought landscape designs. Our team is happy to assist you with our free estimate, consultation, and references.
We Provide Services to the Following Cities, Towns and Surrounding Regions of WI: